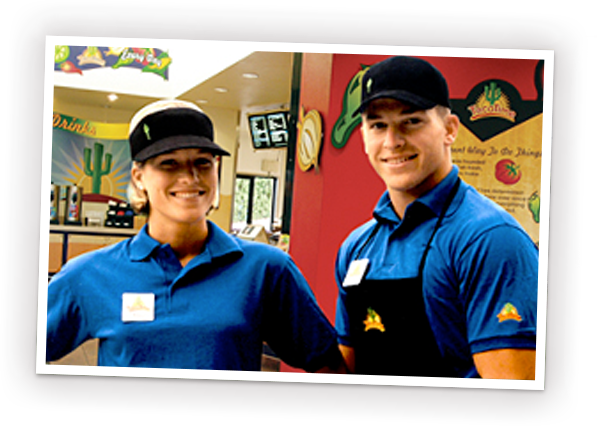 Positions at TacoTime
Interested in joining the team at your local TacoTime? Contact your neighborhood TacoTime to apply.
Positions at Kahala Brands
If you're looking to build a career around achievement and firm values within a company culture based on opportunity and respect, we invite you to explore career opportunities with Kahala Brands. 
We're always looking for exceptional people to join our team at our Franchise Support Headquarters in Scottsdale, Arizona. We keep a database of people who submit resumes for positions in the following areas: Sales/Marketing, Operations, Training/Development, R&D/Distribution, Construction/Design, General Management, Legal, Restaurant Employment, HR, Finance, Information Technology, Public/Investor Relations, Communications, and General Office Support.
If you would like to be considered when positions open in any of these departments, please submit your resume and a cover letter detailing your expertise and the department you are interested in joining.
Kahala Brands is an equal opportunity employer which encourages diversification in the workplace.